What's up, y'all! Happy Tuesday! ♡
The first half of this year has already went by so fast, and my goal to read a total of 12 books before next January still stands. Lately, I've been reading many of the books in my own collection, and speeding through them within a few day's time. But as a bookworm, I always feel the need to add more novels to my shelves.
Today I will be sharing a few of the most-anticipated books on my TBR (aka to be read) list for the second half of 2022. Let's get started!
As some of you all know, one of my older cousin's happens to be deaf. That has inspired me to take American Sign Language as one of my electives for my upcoming freshman year. And aside from the gorgeous cover art, I couldn't help but love that the protagonist of this book is a deaf girl who is trying to navigate in a school with all-hearing kids. She also has a goal to make a song for a whale. Let's admit it: cute animals are always a bonus.
Lately, I've been more interested in reading books with black protagonists, especially those that address racism and discrimination in a way that is appropriate for younger audiences, like myself. This middle-grade book starring the 12-year-old protagonist, Shayla, seems like a really good place to start. I've heard lots of good feedback regarding The Good Kind of Trouble, including how it address the issue of racism, but it also contains much diversity in the characters and a message of finding yourself, friendship, and standing up for what's right. I can't wait to test this book out for myself!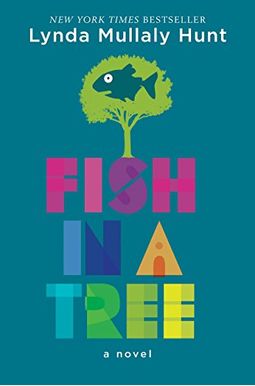 You all know how much I loved the novel Out of My Mind by Sharon M. Draper. I've been eyeing this book for a while now, and it seems to have a pretty similar plotline. What really attracts me to this novel is that it seems to focus on the subject of belonging, speaking up when you need help and coming to a point of loving yourself and the things that make you different. The protagonist is a girl with dyslexia, and although I've heard of the condition, I think this book will give me a better look on what it is and how it can effect a person.
Honestly, just by looking at the cover you can tell that this is a super cute book. Magic Poindexter is the daughter of an incredibly famous NBA player, and her dream is to become an athlete and join her school's cheer squad, the HoneyBees. The overall plot of the book seems pretty promising, and, once again, I love the diversity of the characters. Oh, and did I mention the book takes place at a summer camp? For obvious reasons, I've been in the mood to read summer stories, lately.
Yep, I still haven't read it. During my visit to Barnes and Nobles last month, I looked for the most-anticipated novel on my list–the sequel to Out of My Mind–but I didn't see it anywhere. Still, my excitement to read the next adventure of Melody in this novel has not faltered. I can't wait to get my hands on this one!
---
Hopefully, you had fun seeing the books on my TBR list as much as I enjoyed writing about them. You all know that my bookish posts are always my favorites, lol.
LET'S CHAT!~Tell me, do you have any highly anticipated books on your TBR list and/or any books that you recommend for me? Let me know in the comments. (P.S. middle grade and lower YA are highly preferred)
Have a beautiful and blessed day, everybody! Peace in, y'all! ♡